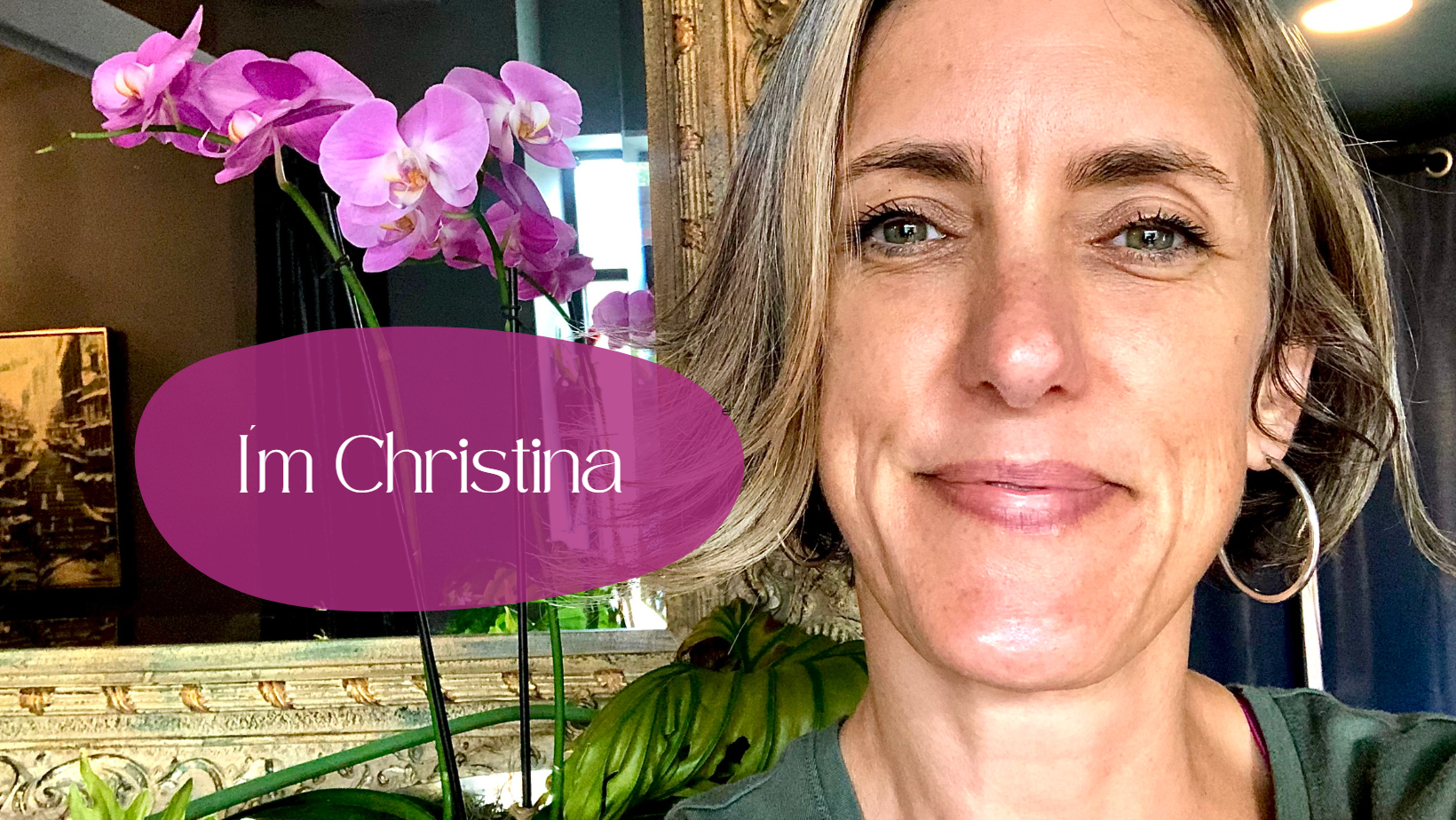 I assists folks who feel stuck and overwhelmed love life again.
And become the creative protagonists of their own journey by repurposing their unique challenges into confidence, authentic self-expression & creative purpose.
I am proud to announce that I have opened my wellness studio in the lovely town of Black Mountain. NC
I moved to Western North Carolina in 2021 from the beautiful state of Vermont where I have been a wellness professional for the past 20 years. I have worked in a variety of wellness settings to include chiropractors office, integrative medical clinics, five star resorts, luxury day spas and my favorite, private practice.
During the pandemic, I knew something had to change, because I had basically skidded into the shutdown - burned out, overworked and under-fulfilled. My daughter was at the end of her college career and the long winters were really starting to effect me. I had a choice - either rebuild where I was or take the risk, dismantle my life and have absolute FAITH that following my heart would lead me where I needed to go. So, I sold my house, closed my business, said many tearful fare-wells and bet on myself. And I am so glad I did !!

I chose WNC because I have many ties to this great state. I graduated from the University of NC at Wilmington in 2000, my brother and his family live in Raleigh, my daughter recently moved to Wilmington and I have maintained many beautiful friendships over the years with many beautiful folks all over the state.
But above all, my heart has longed for a place that contained a vibrant sprit, where folks are living true to their integral selves, where nature was part and parcel of life and where I could share my work and contribute to the ALIVENESS of a community ! Upon arriving I was also introduced to whitewater kayaking, and this activity alone has provided so much joy and embodied bliss, that is was worth all the effort !!
A little more about me ....

I was compelled to start my own healing journey because I had my first episode of existential burnout when I was only 18 years old. Through this experience, I uncovered a deep disconnect between who I wanted to be and the realty of who I was. I didn't know it then, but it was the beginning of my path into personal healing and a professional mission of helping others do the same. It was the path of healing the wounds of disconnection and default trauma responses to cultivation of a vibrant and beautifully joyful life.

I have spent the last 20+ years on my journey of personal and professional evolution, seeking out the beliefs, behaviors & stories within myself that have prevented me from living my authentic truth. I have studied the human experience from a variety of perspectives: Massage Therapy, Bioenergetics & Shen Sensitivity training, Nutrition, Fermentation & Gut Rebuilding, Health Coaching, trauma sensitivity training, BodyMind integration, Ayurveda and more.
Through hands-on bodywork, classes & workshops, I coach others to heal their own wounds of disconnection, to develop alchemical self-care habits & to create fulfillment by tapping into their own innate capabilities. I help my clients to reclaim the sovereignty of their own lives, to use obstacles as trail guides, to attune to the language of the body & to deeply trust themselves.
I acknowledge that my experiences and opportunities originate from a place of a certain amount of financial & societal privilege. I am very interested in the intersection of unlearning the inherent biases of such a foundation AND my true calling as a guide to assist others in living an authentic, embodied & contributive life. I fully accept that this process is on-going in my life & in society at large. I am fully dedicated to realizing my place in the healing of people & the planet and the restoration of an interconnected consciousness. And I honor the land and it's original inhabitants on which I am grateful to practice.
"There is a vitality, a life force, an energy, a quickening that is translated through you into action, and because there is only one of you in all time, this expression is unique. And if you block it, it will never exist through any other medium and will be lost."
Martha Graham